Pedagogy as an example of the necessity of an interdisciplinary approach
Marija Tomić

University of Banja Luka, Faculty of Philosophy
Keywords:
interdisciplinarity, pedagogy, need, trend, research
Abstract
In this paper interdisciplinarity is analyzed as an increasingly popular term in science nowadays. The paper highlights all the advantages and disadvantages of this approach, through the opposite views of various authors. Pedagogy is an example of a social science which explains the need for interdisciplinary approach to problems, as the most adequate way of researching pedagogical reality.  Interdisciplinarity surely is a phenomenon that is increasingly studied in scientific research papers in recent years, but it cannot be interpreted only as a trend. On the basis of concrete examples, it is confirmed that the importance of interdisciplinarity is indisputable, especially in social sciences. This problem is analyzed objectively, considering the fact that the views of authors who do not consider interdisciplinarity to be a scientifically based phenomenon are taken into account. As a result of a detailed study, the arguments are definitely on the side of interdisciplinarity as a necessary approach to the study of many phenomena.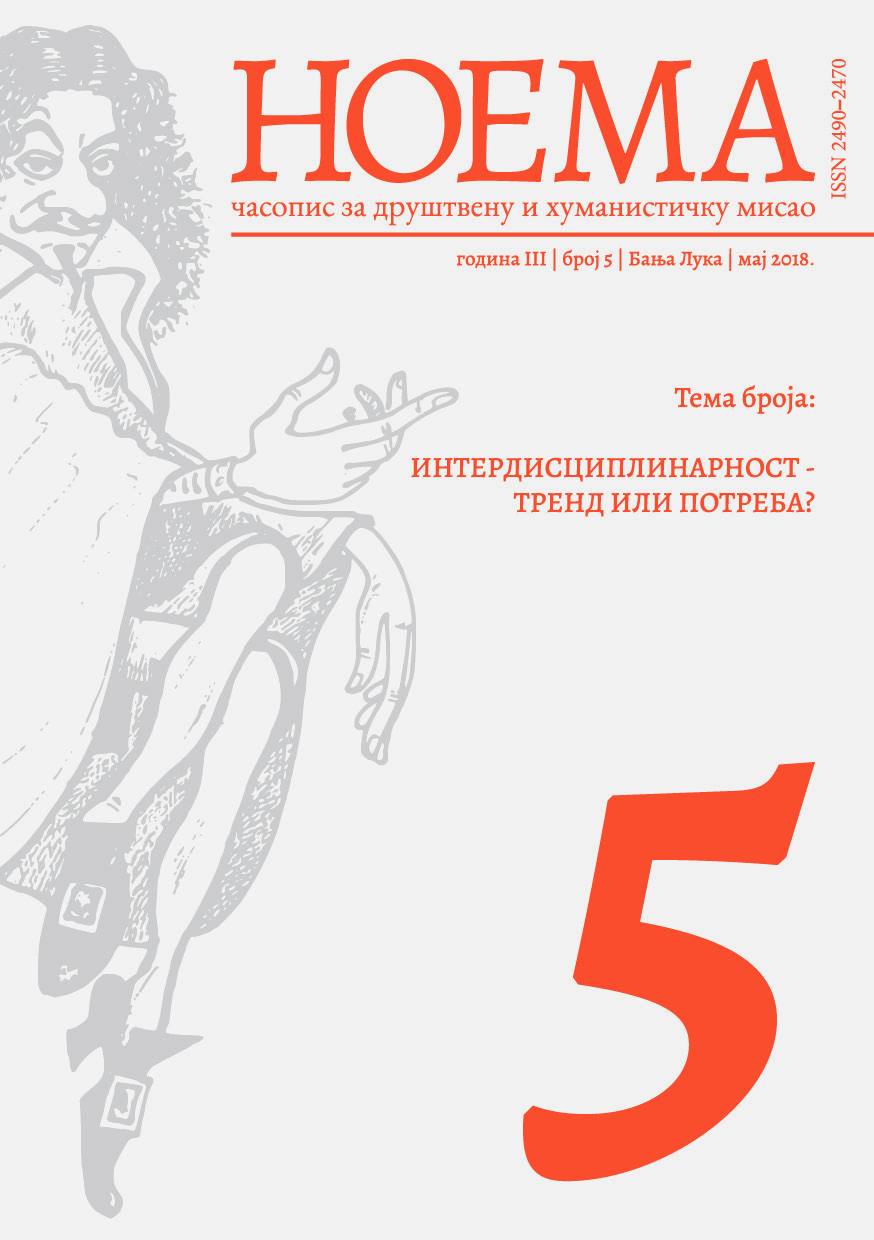 How to Cite
Tomić, M. (2018). Pedagogy as an example of the necessity of an interdisciplinary approach. Noema: Journal for Humanities and Social Thought, 3(5), 101-111. Retrieved from https://noemabl.com/index.php/noema/article/view/74
Copyright (c) 2018 Marija Tomić
This work is licensed under a Creative Commons Attribution-ShareAlike 4.0 International License.