VOCALS IN BRANKO RADIČEVIĆ'S ELEGY "KAD MLIDIJAH UMRETI"
Dušan R. Stefanović

University of Priština, Faculty of Philosophy Kosovska Mitrovica
Keywords:
phonetics, vocals, distribution, Branko Radičević, Serbian language
Abstract
The subject of this paper is the analysis of the song "Kad mlidijah umreti" by Branko Radičević from the linguistic side. More precisely, the paper will emphasize the vocals, their frequency and distribution in the poem itself, which would be a contribution to the quantitative analysis of the poems of poets from the Romantic era.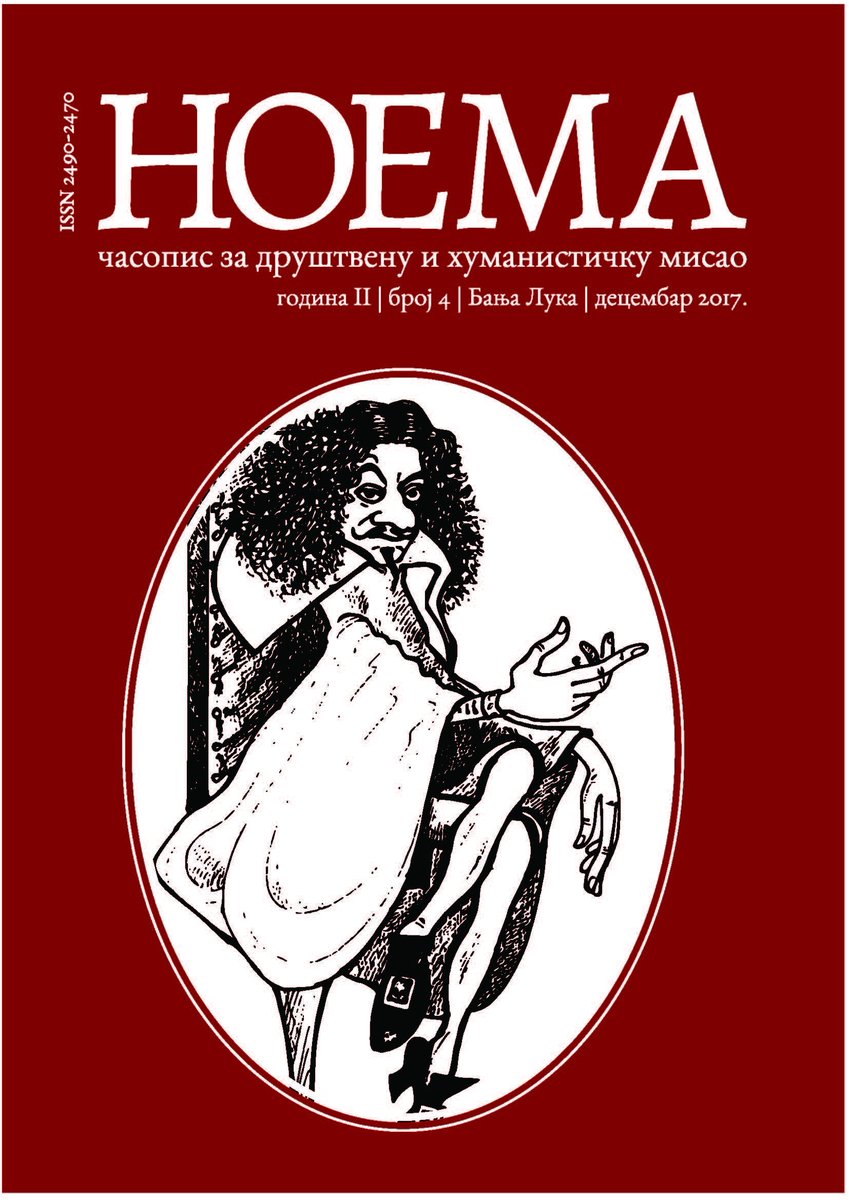 How to Cite
Stefanović, D. (2017). VOCALS IN BRANKO RADIČEVIĆ'S ELEGY "KAD MLIDIJAH UMRETI". Noema: Journal for Humanities and Social Thought, 2(4), 43-51. Retrieved from https://noemabl.com/index.php/noema/article/view/92
Copyright (c) 2017 Dušan Stefanović
This work is licensed under a Creative Commons Attribution-ShareAlike 4.0 International License.