BETWEEN POŽAREVAC AND BELGRADE PEACE
(Miloš Đorđević, Kraljevstvo Srbija 1718–1739, Faculty of Philosophy Niš, Niš 2018, 231 pages)
Aleksa M. Popović

University of Niš, Faculty of Philosophy
Abstract
The monograph Kingdom of Serbia 1718–1739, published by the Faculty of Philosophy of the University of Niš, is a revised and supplemented doctoral dissertation, defended on September 24, 2013 at the Faculty of Philosophy of the University of Niš. The work is a synthesis of historical events of 1718–1739. years in the Kingdom of Serbia. It represents a lasting contribution to historiography and, equally, an incentive for further research. Each issue covered, or at least touched upon in the study, can be the subject of special research. To that extent, the task of the author to shape such a complex topic into a coherent whole was more demanding.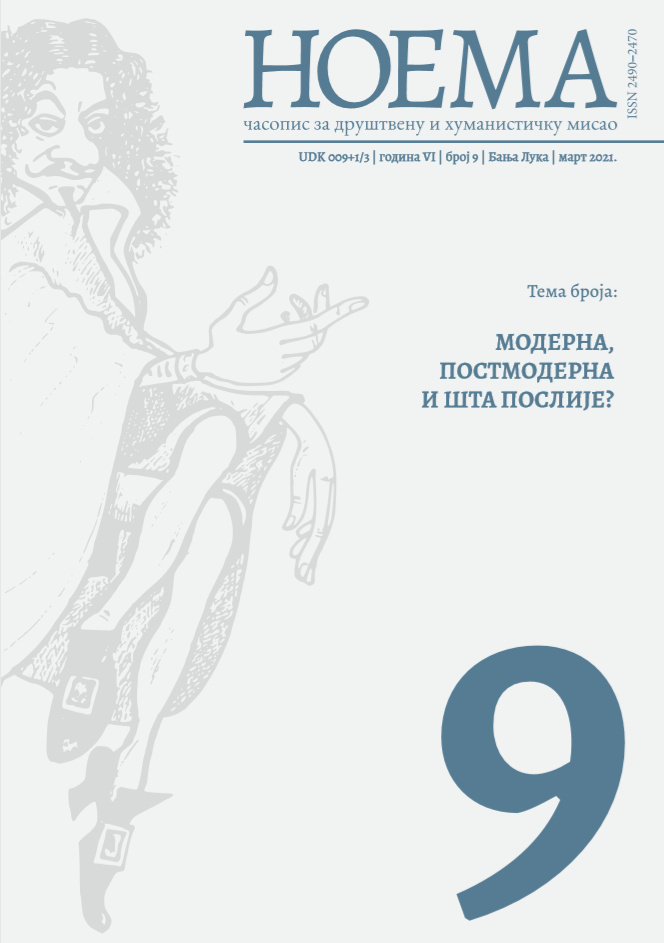 How to Cite
Popović, A. (2021). BETWEEN POŽAREVAC AND BELGRADE PEACE: (Miloš Đorđević, Kraljevstvo Srbija 1718–1739, Faculty of Philosophy Niš, Niš 2018, 231 pages). Noema: Journal for Humanities and Social Thought, 6(9), 129-134. Retrieved from https://noemabl.com/index.php/noema/article/view/133
Copyright (c) 2021 Aleksa M. Popović
This work is licensed under a Creative Commons Attribution-ShareAlike 4.0 International License.